Course Objectives / What You'll Get Out of This Course
Welcome!
This course, Way of the Happy Fascia: Science and Self-care with Self-Myofascial Release is designed to help you:
Self-treat with self-massage
Compliment your fitness or yoga routine with intelligent, targeted soft tissue mobility
Understand the science behind fascia and self-myofascial release
Enhance your skills as a movement instructor, yoga teacher or clinician
Self-myofascial release is a practice that deeply compliments yoga asana and other movement modalities, and is a self-care skill that will benefit and enhance the rest of your life.
This course contains:
Definitions of fascia, so that you understand what is is and what it isn't
Definitions of self-myofascial release
Myofascial release practices and relevant anatomy
Break-downs of the science of fascia and the latest research
What will you get from it?
Self-massage / self-myofascial release can help you enjoy a lightness, freedom and sense of renewal in your body. It's a powerful way to know your body and be able to address smaller injuries or tendencies without medical intervention or as a compliment to physical rehabilitation, like with a physical therapist.
Who is it for?
All levels, including beginners, are welcome to join this program. We also encourage all ages to participate.
No previous knowledge of fascia, or self-massage is required.
Yoga or movement teachers and more experienced students will understand a new skill and be able to share it with their students.
Want to see a drawing of (one type of) fascia?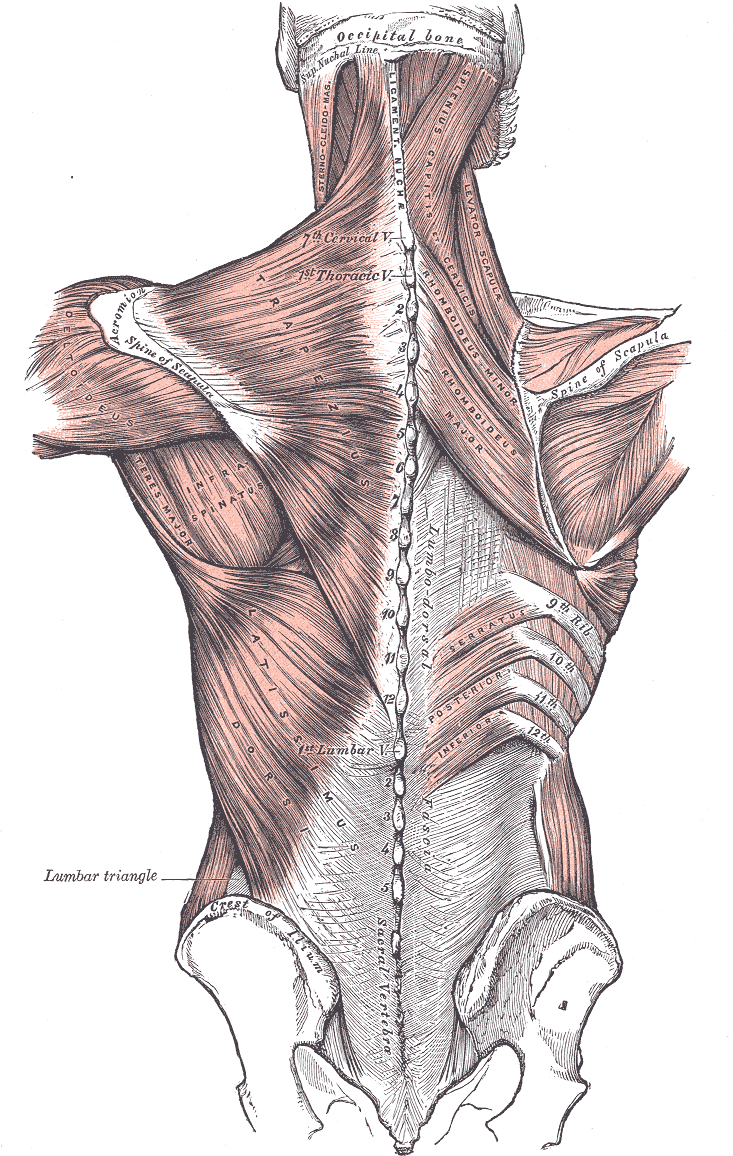 The grey lined and cross-hatched areas of the image above are a type of fascia.
We are looking at a human torso from the back. The large, grey area across the low back is the "thoracolumbar" fascia.
As you can see, it covers almost all of the low back - an area where many of us have pain at some point in our lives. A feeling of perpetual tightness here is common!
Throughout this course, we will explore safe and gentle ways to target fascia through self-massage. We will also get to all the body tissues that fascia helps connect. Along the way, we will find many ways to heal the body's aches and pains.